Let Us Forget neither the Art nor the Science of Medicine
Open Letter to Parents and Pediatricians
Part V
Robert Rennebohm, MD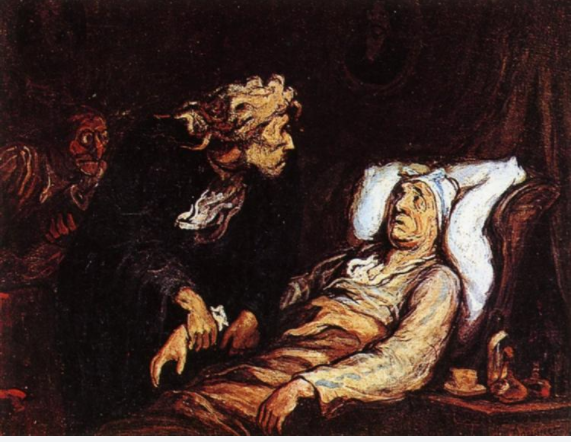 Honore Daumier (1808-1879)
During the COVID pandemic have we honored and practiced the rigorous scientific tradition of Medicine? Have we honored and practiced the art of Medicine?
Six fundamental principles of the practice of Medicine:
Obtain a complete history and perform a careful physical exam: As a pediatric rheumatologist (now retired) I routinely began my physical exam of a patient by holding their right hand and gently palpating each of that hand's 14 joints, paying close attention to the degree of swelling and limitation of motion at each joint. Then I moved to the left hand, then the rest of the patient's joints—-recording in my notes the detailed findings at each joint.  At the end of a clinic visit, many patients, particularly young adults and older patients, would gratefully look me in the eye and say, "You are the first physician who has actually touched me in a long time."  I was simply performing an examination and documenting data that were necessary to determine how they were doing in comparison to past exams and anticipated future exams. I also routinely took a detailed history—which required asking lots of questions and patiently listening to the answers—no matter how long it took.
Collect quality data and present it honestly: Early in my medical school training a famous professor of Medicine emphasized: "Never forget that data must always be of the highest possible quality and must always be honest. Collection of honest, high-quality data is the foundation of proper research and clinical care."
Develop, maintain, and expand a solid knowledge base: A basic principle of Medicine, of course, is that physicians must develop a large fund of basic science and clinical knowledge, which must then be maintained, continually expanded, practiced, and frequently challenged/re-appraised.
Engage in respectful dialogue: Physicians and scientists will have different hypotheses, understandings, and opinions. Respectful, scientific dialogue is essential in order to arrive at best possible consensus and policies. There is no place in Medicine for censorship or demonization and marginalization of those with legitimate hypotheses and understandings.
Provide demystifying patient education: Patients need and deserve thorough education about medical issues. Complex issues need to be demystified and explained in understandable ways, while not sacrificing scientific accuracy. For example, during the COVID pandemic, when a person's COVID PCR test has come back positive, it has been essential for patients to be informed of the Ct value at which the test was positive and to be educated regarding the importance and relevance of the Ct value at which their test was positive.
Practice Medicine artfully and with appreciation of the Humanities: Scientific knowledge is limited; much is still unknown. Even knowledge of all that is known is not enough. Clinical judgment and informed imagination are needed to fill in the gaps—that is a big part of the "Art of Medicine." But even that is not enough. Patient care and health care policy must be informed by a deep appreciation of the Humanities and what it means to be Human. Above all else, the practice of Medicine must be humanizing, not de-humanizing. Such intangibles, plus lots of practice, lots of attention to detail, lots of creativity, and lots of discipline are involved in the Art of Medicine.
Some observations about the practice of medicine during the COVID pandemic:
To what extent have the above six principles been honored and practiced during the COVID pandemic? Some observations:
History taking and physical examination: Many patients are not being touched. Medical listening has often been truncated.
Data collection: COVID data collection has often not been of high quality—-and, instead, has often been of astonishingly poor quality, often even dishonest or misleading. (A good example is the lack of attention to the Ct value at which a PCR test is positive.)
Knowledge base: The prevailing COVID narrative and its mass vaccination campaign have been based not only on poor quality data collection, but also on a poor scientific understanding and/or application of what is known and not known about the immunology, virology, vaccinology, and evolutionary biology of the COVID situation—particularly regarding the COVID mass vaccination campaign. For example, compare the deep understandings and explanations provided by Dr. Geert Vanden Bossche to the simplistic and misleading statements made by the primary promoters of the mass vaccination campaign.
Scientific dialogue: During the pandemic only one COVID narrative has been allowed. Independent, critical examination of the scientific merits of the prevailing narrative and its mass COVID vaccination campaign have not been tolerated. Physicians and scientists who have disagreed with the prevailing narrative and its mass vaccination campaign have been demonized, marginalized, even censored, or otherwise punished. There has been little or no scientific dialogue. When asked to engage in respectful scientific dialogue, the promoters of the prevailing narrative have refused or remained silent.
Patient education: During the pandemic, how many people who have had a positive COVID PCR test have been informed of the Ct value at which their test was positive? How many patients and physicians have been educated regarding the importance and clinical relevance of the Ct value? How many people who have received a COVID vaccine received full information about the potential consequences of their vaccination? How informed was their informed consent?
The Artful and humanizing aspects of Medicine: Health care delivery, health care policies, and social/governmental policies, during the COVID pandemic, have often been de-humanizing—demonstrating little of the sensitivity, creativity, discipline, and deep understanding of what it means to be human that are exemplified by our best artists and students of the humanities.
The Open Letters to Parents and Pediatricians:
Below, the reader will find the title pages of a series of Open Letters to Parents and Pediatricians. These Open Letters comprehensively address COVID issues, including the above-mentioned observations about the extent to which the six important principles of Medicine have been honored. Works of art are placed within the Open Letters, as a way to draw attention to the Art of Medicine and the importance of practicing Medicine in the most humanizing way possible.
The full versions of each Open Letter may be accessed by clicking on the links below:
An Open Letter to Parents and Pediatricians Regarding COVID Vaccination. This is the original Open Letter (Part I). It provides 1078 references:
https://notesfromthesocialclinic.org/an-open-letter-to-parents-and-pediatricians-2/
Open Letter—Part II: A Review and Update
https://notesfromthesocialclinic.org/open-letter-to-parents-and-pediatricians-part-ii-a-review-and-update/
Open Letter to Parents Regarding COVID Vaccination—Part III: Questions to Ask Your Physician—One Pediatrician's Responses. https://notesfromthesocialclinic.org/section-1-note-to-reader-table-of-contents/
Open Letter to Parents and Pediatricians—Part IV: The Harmful Immunologic Consequences of Vaccinating Children Against COVID. A Brief Review. Soon to be posted on: www.notesfromthesocialclinic.org
OTHER RELEVANT LINKS AND VIDEO-INTERVIEWS:
Pediatricians, Internationally, Please Call for an Immediate Halt to the Global Campaign to Vaccinate Children against COVID (Dr. Rennebohm and Dr. Vanden Bossche): https://uploads-ssl.webflow.com/616004c52e87ed08692f5692/62e3848eb74bef65d5e602ac_COVID%20ANALYSIS%20%23111%20A%20CALL%20FOR%20A%20HALT_NO_link.pdf
A Tribute to All the "Quixotes" Who Have Challenged the COVID Mass Vaccination Campaign (Dr. Rennebohm): https://www.voiceforscienceandsolidarity.org/scientific-blog/a-tribute-to-all-the-quixotes-who-have-challenged-the-mass-covid-vaccination-campaign
Video-interview regarding the initial Open Letter to Parents and Pediatricians (Dr. Rennebohm and Dr. Philip McMillan):
https://www.youtube.com/watch?v=uDRVq9NKrJQ&t=981s
The Immunologic Rationale Against C-19 Vaccination of Children (Dr. Vanden Bossche): https://www.voiceforscienceandsolidarity.org/scientific-blog/the-immunological-rationale-against-c-19-vaccination-of-children
Intra-pandemic vaccination of toddlers with non-replicating antibody-based vaccines targeted at ASLVI[1]– or ASLVD[2]-enabling glycosylated viruses prevents education of innate immune effector cells (NK cells). (Dr. Vanden Bossche and Dr. Rennebohm) https://www.trialsitenews.com/a/intra-pandemic-vaccination-of-toddlers-with-non-replicating-antibody-based-vaccines-targeted-at-aslvi1-or-aslvd2-enabling-glycosylated-viruses-pr-66e8b959
Predictions on the Evolution of the COVID 19 Pandemic (Dr. Vanden Bossche): https://www.voiceforscienceandsolidarity.org/scientific-blog/predictions-gvb-on-evolution-c-19-pandemic
An Explanation of why the COVID mass vaccination campaign has prolonged the COVID pandemic, made it more dangerous, and is now paving the way for appearance of new pandemics—involving monkeypox, avian flu, RSV, and polio. (Dr. Vanden Bossche):
https://www.trialsitenews.com/a/a-fairy-tale-of-pandemics-ce6c8ee8
Immuno-epidemiologic ramifications of the C-19 mass vaccination experiment: Individual and global health consequences. (Dr. Vanden Bossche):
https://www.trialsitenews.com/a/immuno-epidemiologic-ramifications-of-the-c-19-mass-vaccination-experiment-individual-and-global-health-consequences.-1935ddcf
A Call for an Independent International COVID Commission (Dr. Rennebohm):
https://notesfromthesocialclinic.org/a-call-for-an-independent-international-covid-commission/
The reader is also encouraged to access the following two websites for further analysis of the COVID situation:
Dr. Geert Vanden Bossche's Website: www.voiceforscienceandsolidarity.org
Dr. Rennebohm's Website: www.notesfromthesocialclinic.org
An Open Letter to Parents and Pediatricians
Regarding COVID Vaccination
Part I
By Robert M. Rennebohm, MD
"I have tried to let Truth be my prejudice"
        W. Eugene Smith, photojournalist (1918-1978)*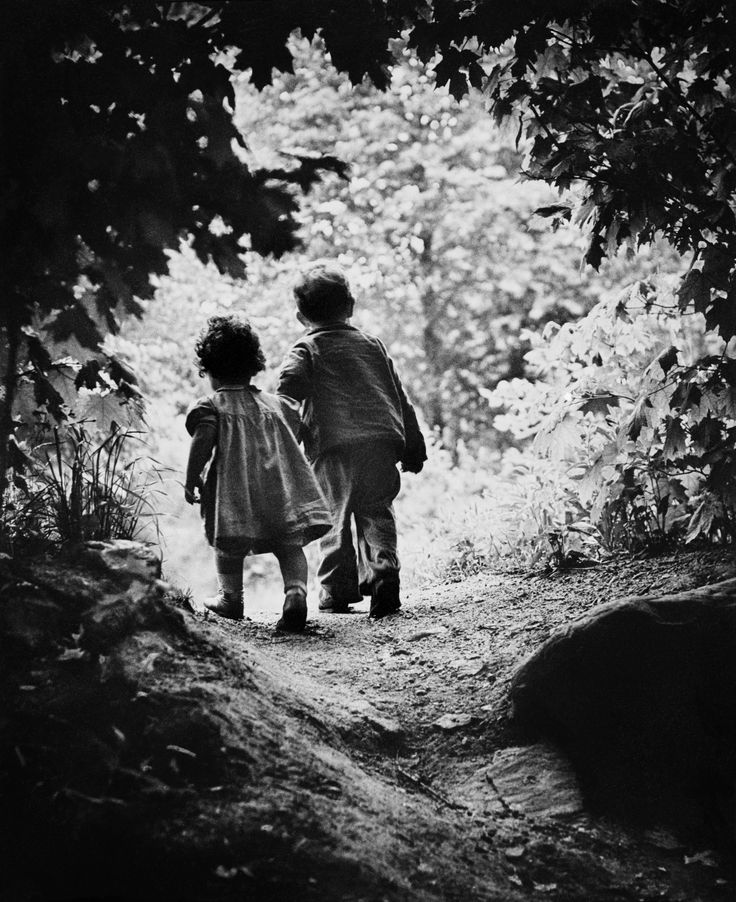 Open Letter to Parents and Pediatricians Regarding COVID Vaccination
Part II: A Review and Update
By Rob Rennebohm, MD and Geert Vanden Bossche, DVM, PhD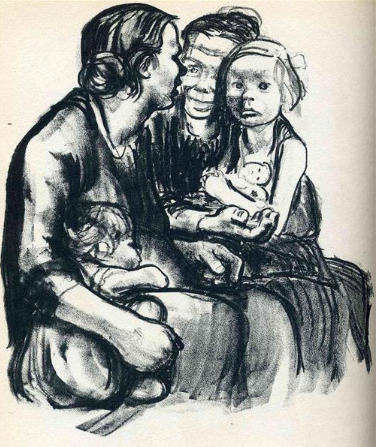 Kathe Kollwitz (1867-1945)
Open Letter to Parents Regarding COVID Vaccination
Part III: Questions to Ask Your Physician
One Pediatrician's Responses
By Robert Rennebohm, MD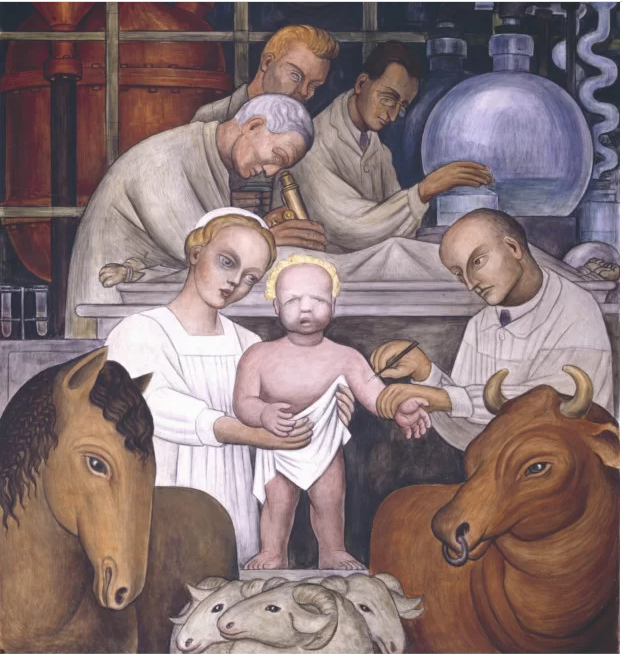 Diego Rivera (1886-1957)
The Harmful Immunologic Consequences of
Vaccinating Children Against COVID
A Brief Review
Open Letter to Parents and Pediatricians—Part IV
By Robert Rennebohm, MD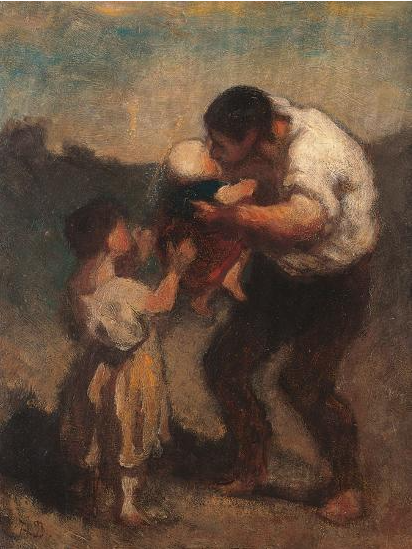 Honore Daumier (1808-1879)
A Tribute to All the "Quixotes" who have Challenged the Mass COVID Vaccination Campaign
Daumier's Depictions of Don Quixote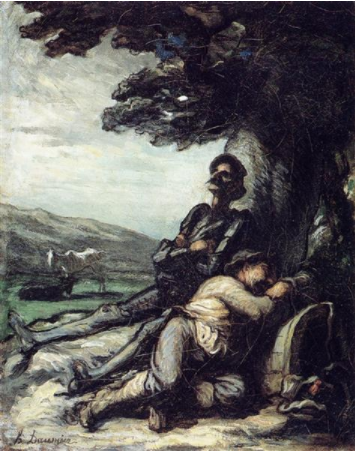 Pediatricians, Internationally, Please Call for an Immediate Halt to the Global Campaign to Vaccinate Children against COVID
By Robert Rennebohm, MD and Geert Vanden Bossche, DVM, PhD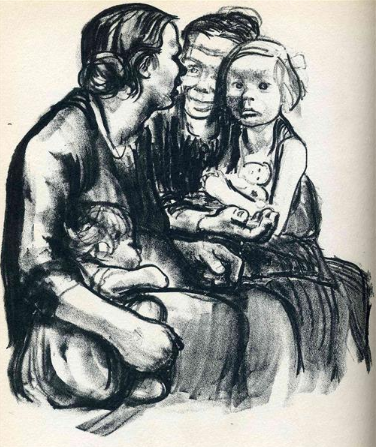 Robert Rennebohm, MD
September 6, 2022